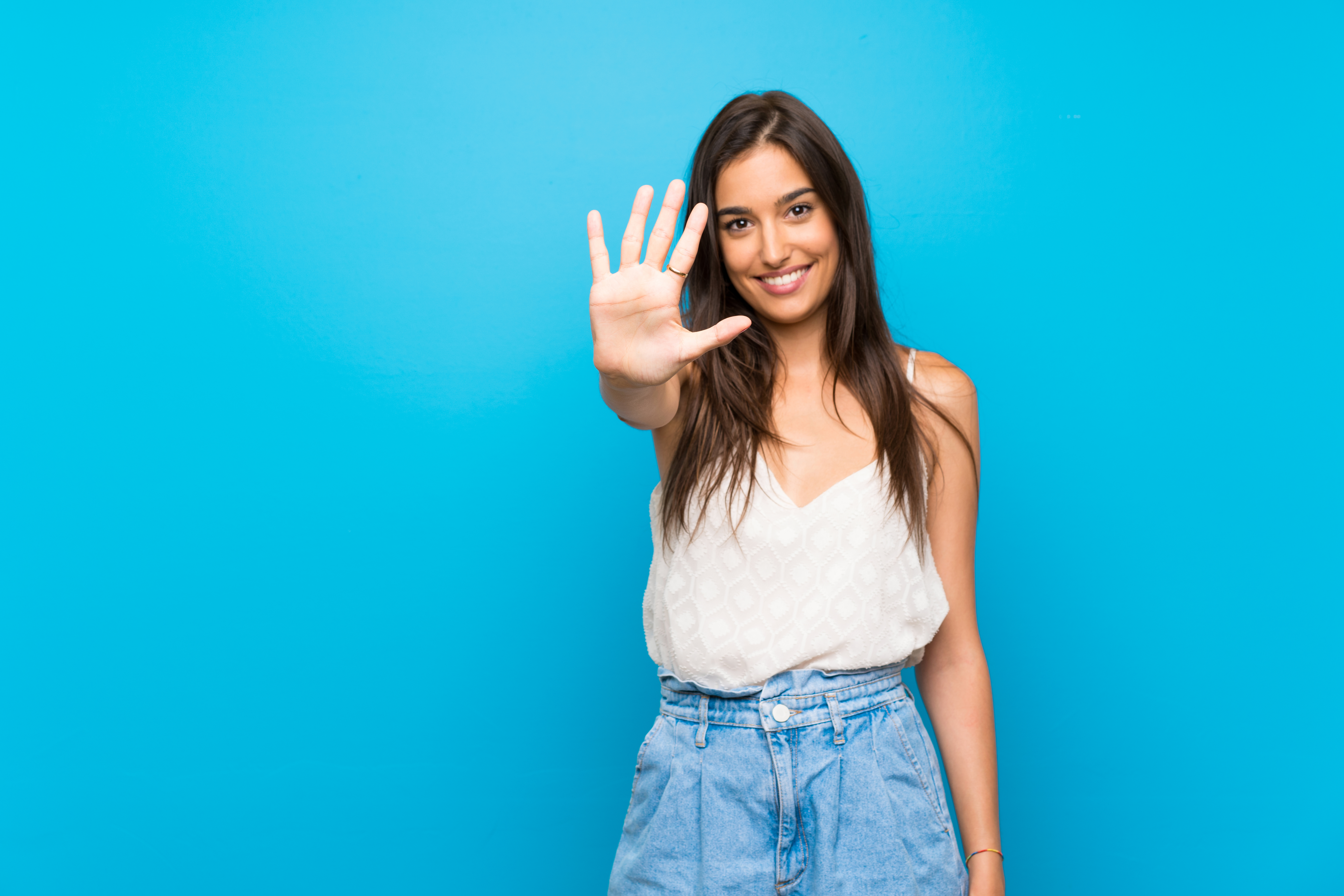 Today's post from Prestige Dentistry in Palm Harbor and Trinity FL is for patients who are trying to make flossing a habit. Here are five flossing steps, so easy you can tick them off one finger at a time.
Thumb to Chest Reminder: Point your thumb at your chest to remind yourself that flossing is for you! Not for anybody else. While you might use mouthwash and brush your teeth with aesthetics in mind, a helpful flossing routine is a way to help you avoid dental issues.
Pointer Finger To Measure: How much floss will I need to floss my 32 teeth? The American Dental Association advises that you start with about 18 inches. Roughly 6 lengths of your pointer finger should be adequate.
Wrap the Middle Fingers: This is a team effort. With the middle fingers wound up in the floss, the thumb and forefinger can grip and guide the floss into place. After curving the floss around the tooth into a "C" shape, and wiping away plaque with an up-and-down motion, "unspool" a new section for the next tooth.
Ring Finger Test: Lightly run the tip of your ring finger over the surface of your gums as you go, making sure to check that your enamel is smooth and free of plaque.
Pinky Promise: This last one might seem cheesy, but every time you look at your pinky, remember that you promised yourself to keep those gums healthy. Flossing isn't so much about removing food as it is about making sure your teeth are clean, shiny, and bright!
At Prestige Dentistry in Palm Harbor and Trinity FL, we offer complete cosmetic and general dentistry services. Patients from Hudson, Clearwater, and East Lake come to us for dental implants. Our team of dental professionals is ready to help improve your smile and boost your confidence! Contact us today.
Contact Prestige Dentistry:
Location (Tap to open in Google Maps):