Find Your Implant Dentist In Palm Harbor FL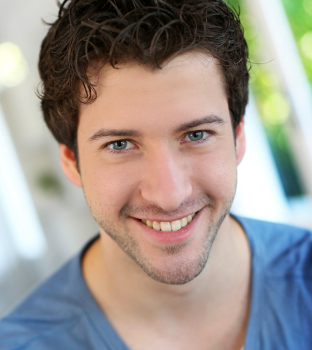 When making a serious decision about your health, having all the information is an important factor. This is no different when choosing a dental implants dentist. With dental implants you will no longer have to live with missing teeth and suffer through the pain of eating and the apprehension that comes with smiling and speaking. After deciding you would like to improve your health and smile with dental implants you must consider the best option for you and your family. Prestige Dentistry in Trinity and Palm Harbor offers a comprehensive approach to dental implants and strives to give the highest quality care to each patient.
Some things to consider when selecting an implant dentist are:
Experience | The dentists at Prestige Dentistry are highly qualified professionals who understand the importance of giving you the teeth and smile you deserve. The use of the Galileos CT scanner and CEREC machines allows for extra precision and accuracy during the procedure. This attention to detail will give you the perfect smile you desire.
Time | Having the most advanced technology on site, the Galileos CT scanner and CEREC machines, allow us to do all of the procedure in one convenient place. This will save you time and give you ultimately the healthiest teeth and best cosmetic outcome possible.
Comfort | Prestige Dentistry offers sedation which allows each of our patients who feel stress or anxiety an opportunity to relax and be at peace throughout their appointment. Your health and comfort are very important to us. We pride ourselves on giving you a calm and comfortable experience during each visit.
Results | When you choose implant dentistry, you want to choose a dentist who will get you the results you want. At Prestige Dentistry near New Port Richey, we create personalized treatment plans and work with each patient individually to ensure an end result that is beautiful, natural-looking, and functional.
Trust Prestige Dentistry for Your Implant Dentistry Needs!
Prestige Dentistry offers both the placement of the implant and the restoration of the implant in one location. We also have a Galileos CT scanner and a CEREC machine that we can use to create the surgical guides which allow us to perform the entire procedure in one convenient place. The advantages of being able to do everything in one office include: ease of access, continuity of care, and the overall outcome of your cosmetic appearance.
There is no need to look any further to find a dental implant dentist! We have excellent and professional dental implant dentists at our practice who are excited to meet you and discuss your implant dentistry needs. Prestige Dentistry looks forward to giving you the beautiful, healthy smile you've always wanted, call our Trinity or Palm Harbor office today to make your appointment if you are in the area, including New Port Richey!