Our dentists are members of the American, Florida and West Coast Dental Associations. They are trained in computer-aided restorative dentistry (CEREC and CAD/CAM) and actively lecture on the subject.  They are also proud members of the Florida Academy of Cosmetic Dentistry. Doctors Pielak and Horwitz are members of the American Academy of Cosmetic Dentistry and we are proud to announce that Dr. Horwitz is now an accreditation candidate of this prestigious organization.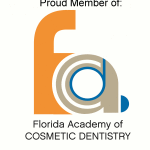 Our staff is our greatest asset. They are excited and engaged in their work, and have high standards of quality and integrity and are committed to service excellence.
Feedback from our patients about your experience in our office is always welcomed.