CEREC Dental Crowns in the Trinity, Palm Harbor, and East Lake Area
Prestige Dentistry Offers All-Ceramic Dental Restorations In A Single Appointment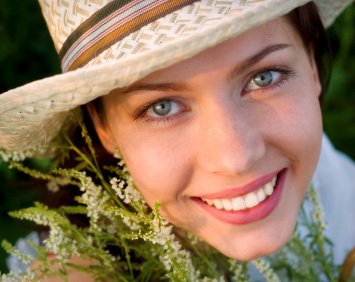 A dental crown is a common restorative dentistry technique used to repair and restore teeth that have been damaged, cracked, or broken. A dental crown, also known as a "tooth cap," is a durable and protective covering that is placed over the top of a broken tooth. The purpose of a tooth crown is to protect the tooth from further damage while restoring both the appearance and function of the tooth as well. Dental crowns are expertly crafted to perfectly match the shape, color, and translucence of your natural teeth. Your new tooth crown will blend in perfectly with the rest of your smile.
CEREC Same Day Crowns
Here at Prestige Dentistry, we have invested in state-of-the-art CEREC crowns technology in order to save you both time and money. Using CEREC technology, a perfectly fitted all-ceramic restoration can be made chairside that looks, feels, and functions exactly the same as your natural tooth. A CEREC crowns dentist can perfectly restore your tooth in just one office visit. CEREC is a safe, quick, and easy way to restore your smile and get on with your life. With CEREC dental crowns, all of the work is done right in the office in just one visit.
"They're always there to help, from routine cleaning to root canals and implants, it's been one-stop-shopping! Having a crown made on-site while other work is done has been a plus, reducing the need for added follow-ups. Only one procedure required a referral out to an endodontis, understandably, and that went well, too. I've been a patient there for about 10 years now — no complaints!"- Robert S.
How Do CEREC Same Day Crowns Work?
The first step is to schedule an appointment with a dental crowns dentist at one of our offices in Palm Harbor or Trinity, FL, to determine if a dental crown is the right solution for your unique situation. Next, Dr. Horwitz and his colleagues will prepare your tooth for a dental crown and then make an optical impression (digital photo) which is converted into a 3-D virtual model. This model is used to shape a ceramic block using an in-office milling machine. Dental crown restorations are typically completed in about 15 minutes and are then tested for proper fit and bite. Restorations are then bonded to the prepared tooth, and the patient is able to go about the rest of his or her day like normal.
Benefits and Advantages of Dental Crowns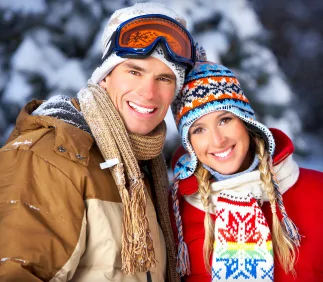 Attractive | The dental crowns we place here at Prestige Dentistry are truly stunning. Your friends and family will not even be able to notice you have a crown and you can go back to smiling with confidence knowing that your new crown looks just like the rest of your natural teeth
Comfortable | Our tooth crowns are precision crafted to fit the shape and form of the tooth we are capping perfectly. You can chew, chomp, brush, and floss, just like normal without the discomfort of tooth pain or fear of further damage.
Protective | When a tooth is cracked or broken, the inside of that tooth can be exposed to bacteria that could lead to infection and decay. After receiving a tooth cap, your tooth will be protected from infection and as well as further damage.
Simple | A tooth crown is an extremely simple and relaxing procedure that can usually be completed in as few as 1-2 visits. For patients who do suffer from dental anxiety, we do offer several sedation dentistry options to make sure your visit is as comfortable as possible.
Get CEREC Dental Crowns Today!
To learn more about teeth crowns and the CEREC one-visit dental crown technology, contact our Palm Harbor or Trinity office today by calling the number above or simply by filling out the form on this page. You can set up a time to sit down with a teeth crowns dentist in Trinity or Palm Harbor to discuss your specific situation and enjoy the convenience and beauty of CEREC dental crowns today! We are proud to offer these porcelain dental crowns to everyone in the East Lake area.