CEREC Dental Crowns In The Trinity, Palm Harbor, And East Lake Area
Prestige Dentistry Offers All-Ceramic Dental Restorations In A Single Appointment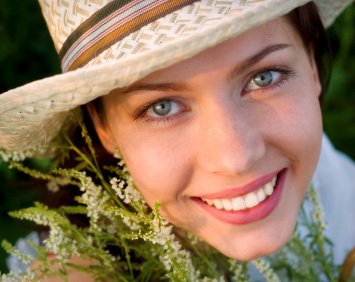 Steve Burgess was not even aware his old metal filling was expanding and contracting over time until a crack formed in his tooth. "When a tooth splits like that, if you don't catch it soon enough, it can split down below your gums and you can possibly lose the tooth," said Burgess.
He knew that, while he needed to do something about it, he didn't want to go through what he'd gone through earlier, when his former dentist ground the remaining portion of his broken tooth down to a nub, and placed a temporary dental crown over it until a permanent replacement could be sent from a lab several weeks later.
"Of course, the temporary crown fell off, and I had to have it put back on," said Burgess. "Then I had to go in again to get the permanent crown put on.
"This time, I said, 'I want a CEREC dentist.'"
What Burgess knew, as branch manager of the Tampa operation of Patterson Dental Supply, is that a CEREC crowns dentist could perfectly restore his tooth in one visit. It was easy to find one – because he'd sold Prestige Dentistry their CEREC equipment.
"I knew Dr. Jason Horwitz at Prestige Dentistry, would do a great job," said Burgess. "And even though I really like Jason and his colleague Dr. David Pielak, I don't want to go to any dentist three or four times for the same problem. With CEREC you only have to restore the missing tooth structure. All the work is done right in the office in just one visit. The more tooth you're able to keep, the longer in your lifetime you can keep your natural teeth."
"While almost everyone has at least one filling, most people have more," said Horwitz. "These fillings are usually made of amalgam or silver-mercury, and not only do they not match your teeth, they often weaken them." Dental crowns are tooth-shaped "caps" placed over a misshapen or broken tooth to restore its strength and appearance. Teeth crowns can be made of a variety of materials, however all-ceramic teeth crowns are quickly becoming the new standard in cosmetic and rehabilitative dentistry.
"Using CEREC technology, a perfectly fitted all-ceramic restoration can be made chairside that looks, feels, and functions exactly the same as your natural tooth. The true appeal of the restoration, however, is its conservative nature.
"It is no longer necessary to remove all the enamel as is typical when preparing for an older type of metal-based crown," said Horwitz. "This technology allows us to retain all the healthy areas of your tooth and remove only the damaged and diseased areas."
"In my lifetime, the dental profession will look back and consider it barbaric that they used to grind down teeth and stick caps on them," said Burgess.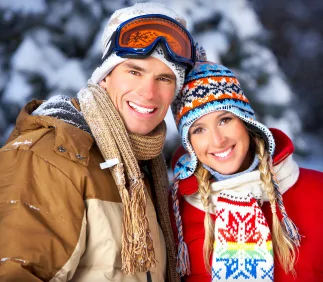 Horwitz and his colleagues prepare a tooth for a dental crown and then make an optical impression (digital photo) which is converted into a 3-D virtual model. This model is used to shape a ceramic block using an in-office milling machine. Restorations are completed in about 15 minutes, and are then tested for proper fit and bite. Restorations are then bonded to the prepared tooth, and the patient is able to go about the rest of his or her day.
"Restorations mirror the natural color of your teeth. It's often difficult to tell where they've been placed," said Horwitz.
Completing permanent teeth crowns in one visit saves patients time and money. "It feels like my time is respected more because Prestige invested in this technology," said Burgess. "I only had to take off from work once," said Burgess.
"CEREC is a safe, quick, and easy way to restore your smile and get on with your life," said Horwitz.
Get CEREC Dental Crowns Today!
To learn more about teeth crowns and the CEREC one-visit dental crown technology, contact our Palm Harbor or Trinity office today by calling the number above or simply by filling out the form on this page. You can set up a time to sit down with a teeth crowns dentist in Trinity or Palm Harbor to discuss your specific situation and enjoy the convenience and beauty of CEREC dental crowns today! We are proud to offer these porcelain dental crowns to everyone in the East Lake area.