Sedation dentist for the East Lake, Palm Harbor, and Trinity area
To reduce anxiety or the fatigue of lengthy dental treatments completed in one appointment, Prestige Dentistry in Palm Harbor and Trinity (near East Lake) provides the option of oral sedation dentistry, without requiring needles or IVs.
A single pill, taken before your procedure, will allow you to sleep right through your appointment – while we do all the work.
What are the Benefits of Conscious Sedation?
Oral sedation dentistry is safe. These medications have been used for many years.
There are no IVs required for conscious sedation.
It's easier to get numb and stay numb for dental work when a patient is calm and fully relaxed.
Complex dental treatments can be combined when a patient chooses oral sedation dentistry. This is especially helpful for busy people on the go.
Anxiety is reduced with conscious sedation because you will remember little if anything about the sounds or smells during your care.
Because you're comfortable, your sedation dentist in Trinity or Palm Harbor at Prestige Dentistry – Dr. Pielak or Dr. Horwitz – will be able to work even more efficiently, to accomplish great care in less time.
What do I do to Prepare for Oral Sedation Dentistry?
Your sedation dentist will give you a small pill to take an hour before arriving at one of our Prestige Dentistry offices in Palm Harbor or Trinity. You will need to have a licensed driver take you to and from your appointment, as you will become very drowsy after taking the pill.
What happens in the office if I choose Conscious Sedation?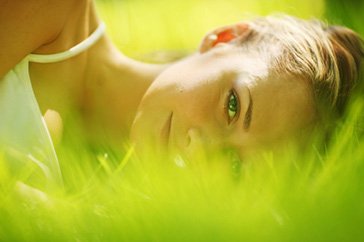 Once you arrive at Prestige Dentistry for your conscious sedation appointment, you will be taken into a comfortable room and covered with a warm blanket. At that time, we will begin monitoring your vital signs to ensure your maximum safety and comfort. Once you are comfortable, we will begin your dental work. When your sedation dentist has completed your treatment, your companion will take you home to recover.
Schedule a Sedation Dentistry Appointment in Palm Harbor or Trinity, FL!
Oral sedation dentistry helps those that are afraid of the dentist and those that need to get many dental procedures done but don't have time for multiple appointments. Learn more about conscious sedation by contacting Prestige Dentistry in Trinity or Palm Harbor today. Simply call us or fill out the form on this page to be able to set an appointment to talk with a sedation dentist and learn if oral sedation dentistry is the right solution for your situation.
By the way, please tell your friends and family in the East Lake, Trinity, and Palm Harbor, Florida areas about oral sedation dentistry at Prestige Dentistry if you feel they could use this service. We'll take good care of them!