Dr. David Pielak and Dr. Jason Horwitz are your dentists for Trinity, Florida! They strive to establish a relationship built on trust, mutual respect, and care with each of their patients. It is important to them to share treatment options with their patients, highlighting the benefits and drawbacks of each procedure. With Dr. David Pielak and Dr. Jason Horwitz, you can feel safe and well-informed as they freely answer any concerns or questions you may have. They will also consult with you about your expectations and dreams regarding your dental care, so that you can achieve your ideal smile in the most-effective and efficient way. Under their care, you can have a beautiful, glittering smile.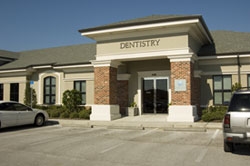 At Prestige Dentistry in Trinity, our practice operates on patient comfort and care. We consider our patients part of our family. When you walk into our office, you can expect a warm and inviting atmosphere. Our staff and team are eager to provide you with a pleasant dental experience. When you visit us, we will give you the special care and attention you deserve.
Prestige Dentistry Patient Testimonial – See Victor's Story
Trinity Dentistry Services
Our dentists in Trinity stress creative approaches to dentistry, offering flexibility and convenience customized to your dental needs and wants. We offer a full range of professional dental care, including preventative care, restorative dentistry, and more. Preventative care includes dental hygiene and teeth cleanings. Restorative dentistry encompasses natural-looking fillings, bridges, dental crowns, dental implants, dentures, and cosmetic dental services. Our cosmetic dentistry entails bonding, teeth whitening including ZOOM! Whitening, and prepless veneers similar to Lumineers®.
For more information about our various dental services, please check out the following pages:
Visit the Trinity Dentists at Prestige Dentistry!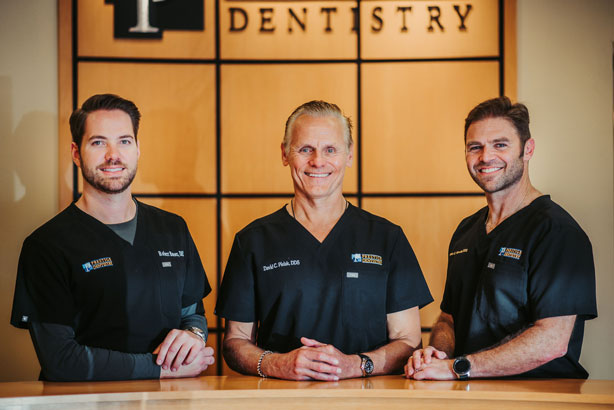 Let us take care of you. You can trust any one of our three amazing dentists to give you the smile you've been dreaming of. Dr. David Pielak or Dr. Jason Horwitz can help you attain a gorgeous, healthy grin!
Contact one of our Prestige Dentistry dentists in Trinity FL today to schedule an appointment. Simply click this link to see our hours and phone number or fill out the contact form on this page. You can also text us to schedule an appointment. We look forward to helping you fulfill your dentistry needs!