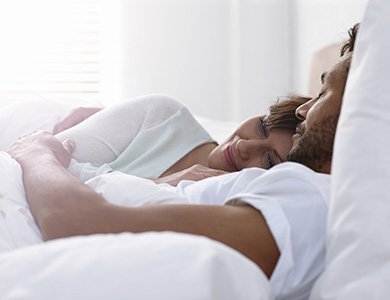 Did you know that sleep apnea can take off up to 10 years of a sufferer's life? We want to educate patients about the dangers of sleep apnea and how modern sleep apnea treatment can protect systemic health.
Obstructive sleep apnea describes a disorder that causes you to stop breathing frequently during sleep. These pauses in breathing are called 'apneas,' and patients are not always aware of them.
Patients with sleep apnea are prevented from entering a deeper sleep state. Because deep sleep is necessary for your body to rejuvenate and stay healthy, sleep apnea can cause serious problems and issues if left unchecked.
Systemic health complications that have been linked to sleep apnea include:
Oxygen deprivation.
Increased risk of cardiovascular disease.
Declining mental health and cognition.
Depression.
Obesity.
Sleep apnea treatment isn't just a way to stop snoring. Patients can extend their lives and improve their life quality with sleep apnea treatment.
Think You Might Have Sleep Apnea? Need An Alternative Treatment? Visit Our Office.
If you aren't sleeping well and think that you may have sleep apnea, it is important to seek a diagnosis so that we can begin sleep apnea treatment as soon as possible.
Sleep apnea treatment can help you stop snoring and sleep soundly throughout the night. Imagine waking up feeling rejuvenated instead of tired. Sleep apnea treatment can provide many health benefits.
We are partnered with Dedicated Sleep and have a medical doctor on our staff who can assess your sleep study. In most cases, patients can take their sleep tests in the comfort of their own homes, instead of spending the night at the hospital. We want our patients to achieve precise diagnoses that will lead to effective sleep apnea treatment.
Diagnosed with sleep apnea already, but find your CPAP intolerable? We can help with that too. We offer alternative options to patients who cannot tolerate a CPAP.
Do you wear a CPAP or have been told to?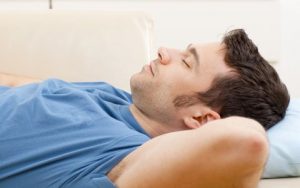 When used correctly, the CPAP is an amazing way to stop snoring and overcome sleep apnea. However, up to 75% of CPAP users cannot tolerate full compliance. Common problems associated with the CPAP include:
Dry nose and nosebleeds.
Congestion.
A runny nose and sneezing.
A sore throat and dry mouth.
Nighttime discomfort.
Eye irritation.
Abdominal bloating.
Do you have problems wearing the CPAP?
You're not alone.
If you dislike your CPAP machine, we have a remarkable treatment option for you. You can stop snoring, enjoy deep sleep, and eliminate the health threats of sleep apnea with oral appliance therapy.
Personalized, Comfortable Sleep Apnea Treatment
Over-the-counter snoring or sleep apnea appliances do not take into account the person's bite or bruxism. Because they are not customized to address your unique issues, they can cause TMJ issues. We provide personalized oral appliances to ensure a smooth treatment process.
Partnering with the Best: Dedicated Sleep
Sleep apnea treatment is often covered by medical insurance. We will file a claim with your insurance for you.
We are pleased to tell our patients we partner with Dedicated Sleep. We work in accordance to practice guidelines by the American Academy of Sleep Apnea to help stop snoring and sleep apnea.
Stop Snoring with Sleep Apnea Treatment in Trinity and Palm Harbor
Don't wait to schedule your sleep apnea consultation. Give us a call if you're near Trinity, Palm Harbor, or East Lake. We look forward to hearing from you and restoring your deep and healthy sleep.