Dental Laser Technology For East Lake, Palm Harbor, and Trinity FL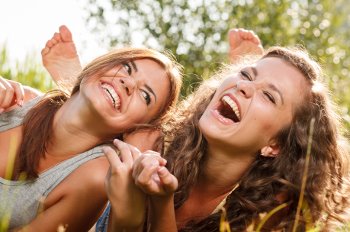 Laser dentistry has a variety of applications, from removing decay within a tooth or a pocket under the gum to reshaping gum tissue to reveal healthy tooth structure and enhance the smile.
Some procedures which used to be performed only by periodontists (gum disease specialists) are now being performed very successfully at Prestige Dentistry, allowing patients to receive care in Trinity or Palm Harbor, FL with the dentists they know and trust.
How Laser Dentistry Works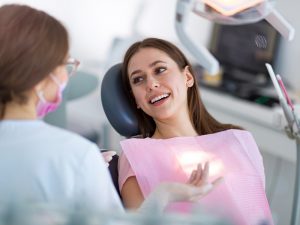 Every laser delivers energy in the form of light. In dental procedures, dental lasers can cut tissue without many of the routine surgical effects. A dental laser actually cauterizes small vessels to stop bleeding and seal nerve endings to reduce the possibility of inflammation. Most patients report no pain, and little discomfort. Dental lasers can also precisely target tissue to conserve healthy tissue.
Laser dentistry procedures usually result in quicker recovery and faster healing with less bleeding and less discomfort than traditional surgery for patients. There are also usually fewer follow-up visits and less time in the dental chair. All of this translates to higher-quality treatment, improved outcomes, and greater patient comfort.
Dental lasers also make it faster to perform in-office teeth whitening procedures, such as our Zoom Whitening. The dental lasers used for bleaching act as a heat source and enhance the end result.
The results are immediate…and visibly stunning! This revolutionary technology of laser dentistry can be used to treat stains made by tea, soft drinks, coffee, red wine, and tobacco. In as little as a single office visit, your teeth can become shades whiter, and with the proper maintenance, can last for years.
Experience the Power of a Dental Laser
When used with good clinical judgment, dental lasers are safe and effective. Learn more about dental laser dentistry by contacting our Trinity or Palm Harbor office today. Simply call us at the number above or fill out the form on this page. We look forward to helping you receive comfortable and high-quality dental care if you are in the East Lake area!