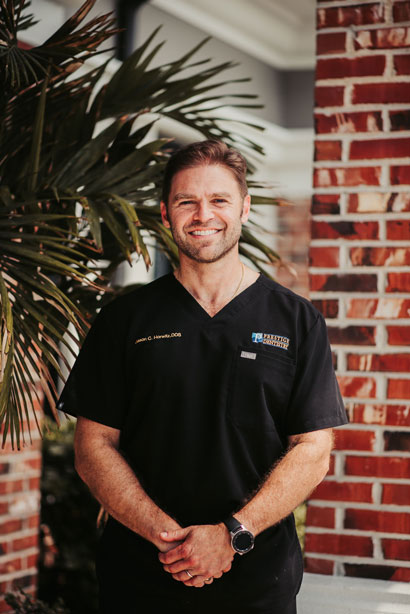 Dr. Jason Horwitz, DDS, graduated from Miami University in Oxford, Ohio with a bachelor's degree in Chemistry. After working as a teaching Tennis Professional in Sarasota, FL, he returned to the Buckeye State where he received his dental degree from The Ohio State University. After completing his dental degree, he trained under some of the most world-renowned authorities in restorative, aesthetic, and rehabilitative dentistry. Dr. Horwitz is dedicated to combining his passion for visual arts, computer technology, and medical science into his dental practice.
A testimony to his expertise, Dr. Horwitz travels extensively around the country, training other doctors in the use of modern dental technology such as Cerec CAD/CAM manufacturing, dental material technology, 3D imaging, and computer-guided implant procedures. He has had several articles published on the topics of Smile Design, Minimally Invasive Cosmetic Dentistry, and Computer-Aided Design.
Dr. Horwitz is a former president of the Florida Academy of Cosmetic Dentistry, an accreditation candidate for the American Academy of Cosmetic Dentistry, and he has earned his Fellowship in the International Congress of Implantology.
He lives in Oldsmar with his wife Stephanie, and two children, Isabella and Rowan. He loves to play tennis, travel (he's an avid pilot), and just relaxing at the beach.