Denture Stabilization for Trinity, Palm Harbor and East Lake, FL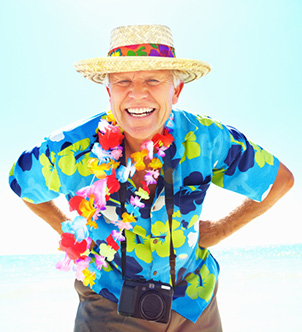 If you're among the millions frustrated and embarrassed by uncomfortable, loose, or ill-fitting dentures and the sticky, messy, gooey denture adhesive that goes with them, we can offer a solution. If you don't wear your dentures because they're uncomfortable and cause irritation, Prestige Dentistry offers you renewed hope for denture wearing that is secure, stable, and comfortable!
Mini implant-supported dentures are a simple solution that can create a rock-solid, stable anchor for your dentures. Prestige Dentistry's dentists in Trinity and Palm Harbor implant small posts into the bone just below your gum-line and then anchor your dentures to them.
The typical mini implant-supported denture procedure can be completed in a single, virtually pain–free visit, and we can have you happily eating the foods you love again in just hours – with secure dentures that feel and act more like your own teeth.
Benefits of Mini Implant-Supported Dentures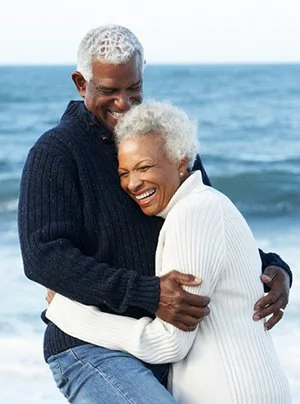 Bone loss and receding tissue is often the cause of ill-fitting, uncomfortable dentures. Experts agree that denture stabilization is now the first-line standard of care for denture wearers. Even patients who have experienced some bone loss may be great candidates for implant-supported dentures, and the implants can help prevent further bone loss and reduce receding of your soft tissue.
Leading-edge technology in the hands of the dentists at Prestige Dentistry has now made denture implants fast and affordable, so you can have secure dentures at just a fraction of the cost of traditional implants.
Additional benefits of mini implant-supported dentures:
No need for sealants or adhesives.
Eating feels more natural.
Your ability to chew food is improved.
You may be able to eliminate the palate of an upper denture – improving the way you taste food.
Because dentures anchored with implants are more stable, the jawbone is more preserved, reducing shrinkage of the lips and cheeks.
Pressure for chewing is distributed to the teeth as well as the gums.
Cost of Dentures vs Implant Dentures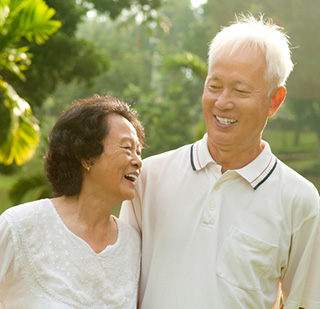 Patients who choose mini implant-supported dentures are pleased to find that the cost of implant dentures is very affordable when compared to the cost of traditional dentures over time. Traditional dentures may need to be repaired, refitted, or even replaced if they are lost or severely damaged. Add to this the cost of denture adhesives and other supplies, and you will see that the costs of traditional dentures can far exceed that of the one-time expense of getting implant-supported dentures at Prestige Dentistry. Your implant-supported dentures are permanent and will never need to be replaced or adjusted. Prestige Dentistry is Dental Warranty Certified, meaning that we will make sure the treatment you receive lasts. We are also happy to accept a variety of payment options, including CareCredit, which offers no-interest dental financing for dental procedures such as denture implants.
Contact Us Today!
So whether you're in Palm Harbor, Trinity, East Lake, or any of the surrounding areas, you can speak, chew, and smile again with ease. We can fit you with dentures or retrofit your existing dentures. Ask about how secure dentures can begin providing a new level of comfort, confidence, and ease!