Excellent Dental Veneers Experience for the East Lake, Trinity, and Palm Harbor Area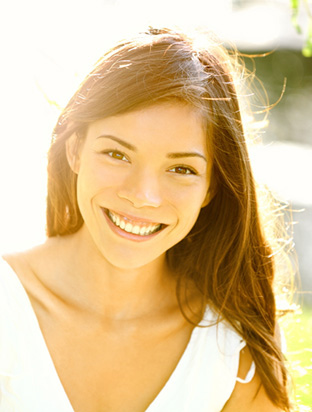 Porcelain veneers are thin, tooth-colored laminates that look, feel, and function like natural teeth. Customized for each patient, porcelain veneers can be an excellent option for correcting or hiding imperfections such as crooked, poorly shaped, damaged, or discolored teeth or gaps in your smile.
Porcelain veneers are popular among Prestige Dentistry patients from the Palm Harbor, Trinity, and East Lake areas because they are so natural-looking and can correct a variety of problems.
A porcelain veneer can be used to fix just one tooth or several porcelain veneers can fix multiple teeth. Porcelain veneers can even be placed on the fronts of all of a patient's teeth to create an beautiful smile makeover.
The porcelain veneer is adhesively bonded to the teeth and resists staining. It is usually difficult to tell the difference between a tooth with a porcelain veneer and one without.
In addition, porcelain veneers can also be functional – protecting the surface of a damaged tooth. For some patients, porcelain veneers may be a viable alternative to a dental crown, reducing the need for a greater amount of tooth preparation.
Get a Beautiful Smile with Porcelain Dental Veneers in Trinity or Palm Harbor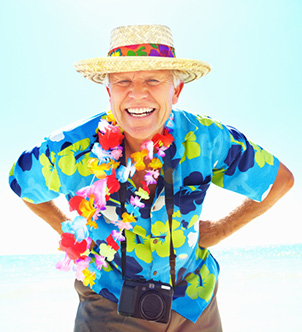 When you come to our Trinity or Palm Harbor office, one of our cosmetic dentists – Dr. Pielak or Dr. Horwitz – will discuss how you want your enhanced smile to look. He will take an impression of the area to customize each porcelain veneer, and in a second appointment, the porcelain veneer is bonded to the tooth.
For an even faster and more conservative transformation, you can learn about our prepless veneers!
With proper care, porcelain veneers are extremely long-lasting.
To learn more about porcelain veneers, contact our Palm Harbor or Trinity, FL office today. Simply fill out the form on this page or give us a call to set an appointment for a porcelain veneer consultation. You will be amazed at the difference porcelain dental veneers can make for your smile!