What is Orthodontics?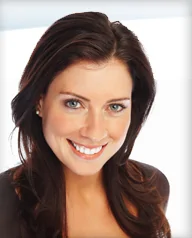 Orthodontics is a specialty within the field of dentistry that focuses on the diagnosis, prevention, management, and correction of mal-positioned teeth and jaws. The most common orthodontic treatment involves the use of braces to correct these problems.
Reasons for Orthodontic Treatment
Orthodontic treatment can be beneficial for a number of different reasons:
A beautiful smile with straight teeth improves confidence and overall quality of life
Straight teeth are easier to clean
Reduces the risk of gum disease and tooth decay
Helps to facilitate a sturdier, more functional bite
Having teeth in proper alignment reduces jaw pain and TMJ symptoms
Orthodontic Treatments We Offer
Prestige Dentistry is proud to offer three different orthodontic treatments. From brackets and wires to clear aligners, we ensure our patients can straighten their teeth in a way that fits their needs.
Six Month Smiles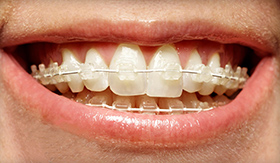 Six Month Smiles utilizes clear brackets and wires to straighten your teeth in approximately 6 months. Six Month Smiles Smiles is intended for adults 16 years and older and focuses mainly on the teeth that show when you smile. Patients choose Six Month Smiles because they're discreet than traditional metal braces, straighten teeth quickly, and fit easily into a busy lifestyle.
ClearCorrect Clear Braces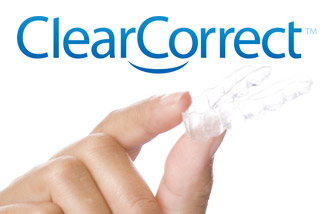 ClearCorrect braces are a series of clear, removable aligners made from medical-grade plastic that gradually reposition your teeth. ClearCorrect are customized specifically to your teeth and are often compared to Invisalign. Patients love ClearCorrect because they're comfortable, nearly "invisible", and don't require dietary restrictions.
Candid Clear Aligners
Developed by top-tier orthodontists, Candid Clear Aligners makes orthodontic treatment more convenient than ever. Candid utilizes clear, removable aligners in the same way that Invisalign and ClearCorrect do. The difference is that patients don't have to leave their homes to receive a new set of aligners every few weeks. Instead, patients scan their teeth at home using an app which keeps track how long each set of aligners are worn and when the patient is ready for a new set of aligners.
Crooked Teeth? Schedule an Orthodontic Consultation in Trinity or Palm Harbor!
The team at Prestige Dentistry would love to spend time with you and learn more about your orthodontic goals. To schedule an orthodontic consultation, simply contact us via phone, text, or email.