Implant Dentures Available in Trinity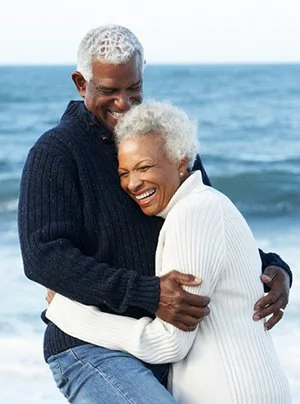 If you are missing all of your natural teeth because of an injury, tooth decay or gum disease, replacing them will benefit both your health and overall appearance. Facial muscles can sag and cause you to age quicker when you lose all of your teeth. Prestige Dentistry in Trinity and Palm Harbor offers dental implant solutions. If you are considering options to have teeth repaired or replaced to improve your lifestyle and health here are some of your choices:
Traditional Dentures – A denture is placed in your mouth after all of your teeth have been removed and the tissue in your mouth has healed. A denture is a fully removable appliance that can help restore your smile by replacing missing teeth. Dentures are made to look like your natural teeth, and they make it easier to speak and eat.
Some of the issues you might experience with traditional dentures are:
The new dentures feel awkward for awhile until you get used to them.
The muscles in your face and tongue will need to learn to keep the dentures in place.
You will most like experience some irritation and some soreness from the dentures.
The dentures might might temporarily increase saliva flow.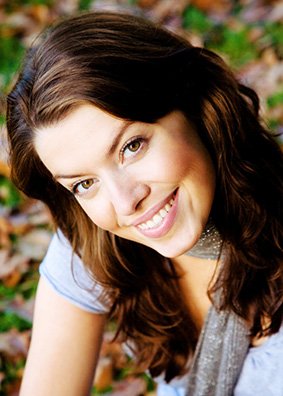 Dental Bridge – A dental bridge uses artificial teeth to bridge a gap in your mouth and to replace missing teeth. They are made up of two or more dental crowns and use the teeth on either side of the gap as anchoring teeth, or abutment teeth.
Some of the issues you might experience with a dental bridge are:
A fixed dental bridge can only be removed by a dentist and can be difficult to clean.
A dental bridge can compromise the teeth it is attached to by weakening them which can lead to additional tooth loss.
Implant Supported Dentures – With implant dentures, an artificial root, usually made of titanium ,is surgically placed in your jaw bone. This root bonds with your natural bone creating a strong and secure structure to place artificial teeth on. Implant dentures are the best option for patients who are missing teeth, because of the health benefits they offer, and their ability to restore full functionality.
Implant Supported Dentures vs Dental Bridges or Traditional Dentures
Implant supported dentures feel secure or permanent in your mouth, but can also be removed for your convenience.
Implant supported dentures give your jawbone support that it needs to stay healthy. Implant supported dentures are the only option that prevents bone loss and restores both the root and the crown of the tooth.
An implant supported denture is more comfortable to wear and easier to clean.
You'll never have to deal with sticky dental adhesive or worry about your teeth slipping or clicking out of place.
Prestige Dentistry in Palm Harbor and Trinity looks forward to giving you back the freedom of a health mouth and smile. Call us today to set up your next appointment if you are in the area, including East Lake!