Get A Beautiful Smile With Your Trinity Dentist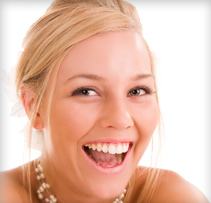 Smiles are amazing things! They can convey happiness, pleasure and love. An attractive, straight smile can amplify your confidence and the things you communicate with your smile. Traditional orthodontics and braces can be painful, inconvenient and unsightly, leading to embarrassment and hiding your smile. 6 Month Smiles is a new orthodontics system that solves the issues associated with traditional orthodontics but provides the same fantastic final result.
6 MONTH SMILES BENEFITS
The following list of benefits is by no means meant to cover every benefit of the 6 Months Smiles treatment option. It does however share some of the most popular benefits which our Trinity and Palm Harbor patients rave about!
CLEAR BRACES | 6 Month Smiles utilizes clear braces that can be just as effective as traditional orthodontics that use metal wire braces. The brackets used for 6 Month Smiles are also clear, making your braces much less noticeable than their metal predecessors.
COMFORT |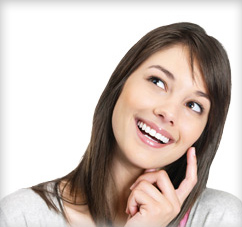 While the way braces look are a primary concern for most, comfort plays a huge role too. With 6 Month Smiles, the discomfort – which is to be expected when teeth are shifted around in the mouth – is muted in comparison to traditional orthodontics.
TREATMENT OF A VARIETY OF ISSUES | 6 Month Smiles can be used to treat a variety of dental alignment issues, including cross bites, over bites, crowded teeth and gaps between teeth. You need not worry that the 6 months smiles treatment is less effective than other orthodontics solutions.
FAST | As the name implies 6 Month Smiles can have you flashing a beautiful and straight smile in just six months. This is a truly remarkable statement and helps to provide perspective on how far orthodontics have come.
Fast, comfortable, invisible and convenient, the 6 Month Smiles alignment program is a more modern treatment regime to an age old problem. If you're looking for a quick fix to a more beautiful smile, Six Months Smiles might be the solution you've been looking for. Call us today to schedule a visit if you are in the Palm Harbor or Trinity area, including East Lake!