Choosing a new dentist can be intimidating. There are a lot of factors to consider, especially the dentist's experience, education, and whether or not you are compatible with them. At Prestige Dentistry, Dr. David Pielak, and Dr. Jason Horwitz understand this. They strive to form strong dentist-patient relationships built on trust and respect. Our experienced dentists work together with their patients, consulting them on all available dental treatments, procedures, and options.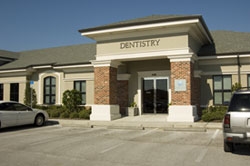 We know that most everyone wants a beautiful healthy smile, but we are also aware that each smile is different. Your teeth and gums are unique to you with their own sensitivities and strengths. At Prestige Dentistry, each patient is presented with tailored treatment options that will help them achieve their dental goals. Our dentists are also dedicated to maintaining natural tooth structure, bite, and overall dental health.
Prestige Dentistry Patient Testimonial – See Victor's Story
East Lake Dentistry Services
We provide an array of dental services and treatments. For overall tooth health, we perform comprehensive oral exams, flouride treatments, teeth cleanings, and other dental procedures. If you are looking to transform your smile, cosmetic dentistry may be for you. We offer natural-looking fillings, porcelain veneers, dental implants, and teeth whitening. No matter what dental treatment you may need, Dr. David Pielak or Dr. Jason Horwitz will take care of you.
For more information about our various dental services, please check out the following pages:
Visit Dentists Near East Lake at Prestige Dentistry!

Prestige Dentistry is changing smiles and changing lives. Our dentists and staff work hard to understand your needs and meet your expectations. We value open communication, especially when it comes to your dental health. Feel free to ask Dr. David Pielak or Dr. Jason Horwitz any questions you may have.
We have two offices near East Lake, Florida. One is in Palm Harbor and the other is in Trinity, Florida. Our dentists will work closely with you to help you achieve the smile you've always wanted.
Contact us today to schedule an appointment. Simply click this link to see our hours and phone number, or fill out the contact form on this page. You can also text us to schedule an appointment. We look forward to fulfilling your dentistry needs!