Get Your Perfect Smile With A Trinity Dentist
A beautiful smile is a huge asset in today's world and cosmetic dentistry is growing in popularity every day it seems. Understandably, many of our patients are interested in Six Month Smiles. The great news is most of our Trinity and Palm Harbor patients in need of tooth braces are candidates.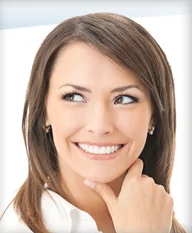 However, as with other cosmetic dentistry procedures, it's necessary that you meet with our fantastic team first to make sure Six Month Smiles will work as a tooth braces option for you.
SIX MONTH SMILES TOOTH BRACES CANDIDATES
Below is a list of frequent issues the Six Month Smiles tooth braces system can address.
Overbite : An overbite is moderate to severe overlapping of your top teeth over your bottom teeth. Six Month Smiles tooth braces can help pull your teeth in and align your smile.
Open Bite : An open bite refers to a smile in which the front top and front bottom teeth do not come together.
Crowding : Just as it sounds, crowded teeth push each other out of alignment. Six Month Smiles tooth braces are a great solution for this.
Spacing : Gaps and spaces between teeth is another cosmetic dentistry issue the Six Month Smiles treatment excels at solving.
Reverse Smile : A reverse smile is when the curve of you teeth goes the opposite direction than your lips when you smile, i.e. the corners of your mouth go up when you smile while your teeth look like they're frowning.
High Canines : The goal of cosmetic dentistry is to create YOUR perfect smile. High canine teeth (think fangs) can be corrected with Six Month Smiles.
Cross-bite : The Six Month Smiles treatment will align teeth that are not matching up with, or crossing, their "counterpart" on the upper or lower teeth.
Click on the image below to view an infographic about Six Month Smiles.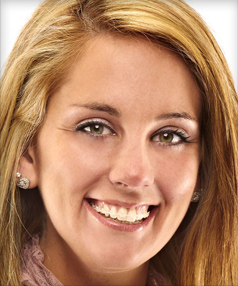 Six Month Smiles is gentle on the gums and even a mild alignment will make a huge impact on your smile. If you need to align your teeth, have gaps or your teeth are crowding then Six Month Smiles can help. Modern cosmetic dentistry makes the road to a better smile shorter and more comfortable.
If you're interested in learning more about how Six Month Smiles can help you, contact us today for more information and to set up your consultation if you are in the Palm Harbor or Trinity area, including East Lake!